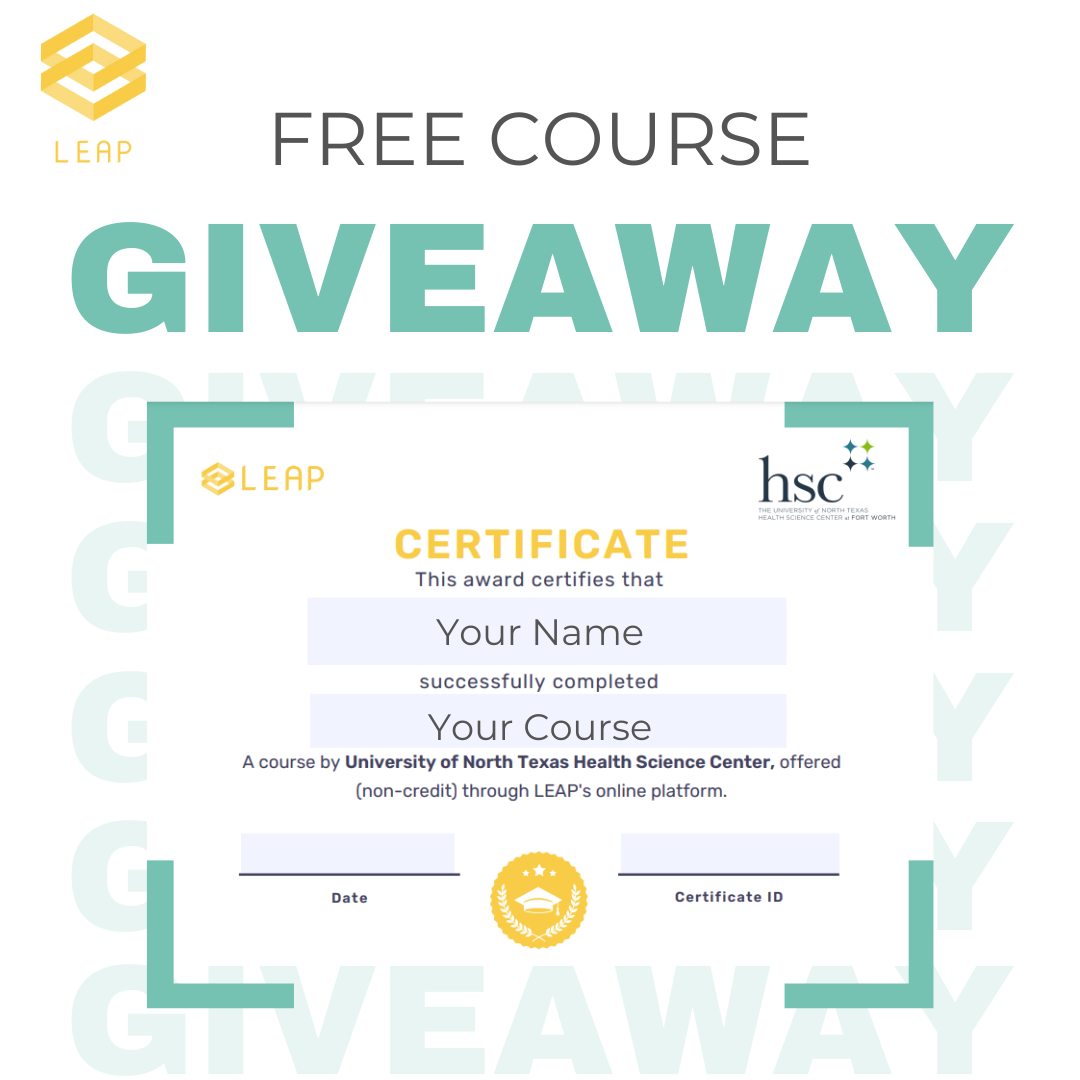 Would you like to win a healthcare course of your choice?
We are giving one for free and you can choose which one!
As you may know by now, LEAP is Africa's online healthcare education platform. We offer flexible and affordable courses from top international institutions so that you can take your favorite course and study from anywhere, anytime!
Here is what you need to do to participate in the contest:

1. Follow us on Instagram and Facebook.
2. Create a free account by visiting Leap-Educate.com, then CLICK the Blue Button to "Join for free". This step is VERY important because we will be reaching out to the winner via email!

3. Share this contest with your friends, family and peers interested in healthcare. This will increase your chances of winning.
*The winner will be chosen at random and will be notified via email. The winner must live in Africa and be 18 years old or older. Entry into the competition will be deemed as acceptance of these terms and conditions.
We will announce the winner on May 30th, 2022.
GOOD LUCK EVERYONE!
Get started
Let us introduce our school
Created with