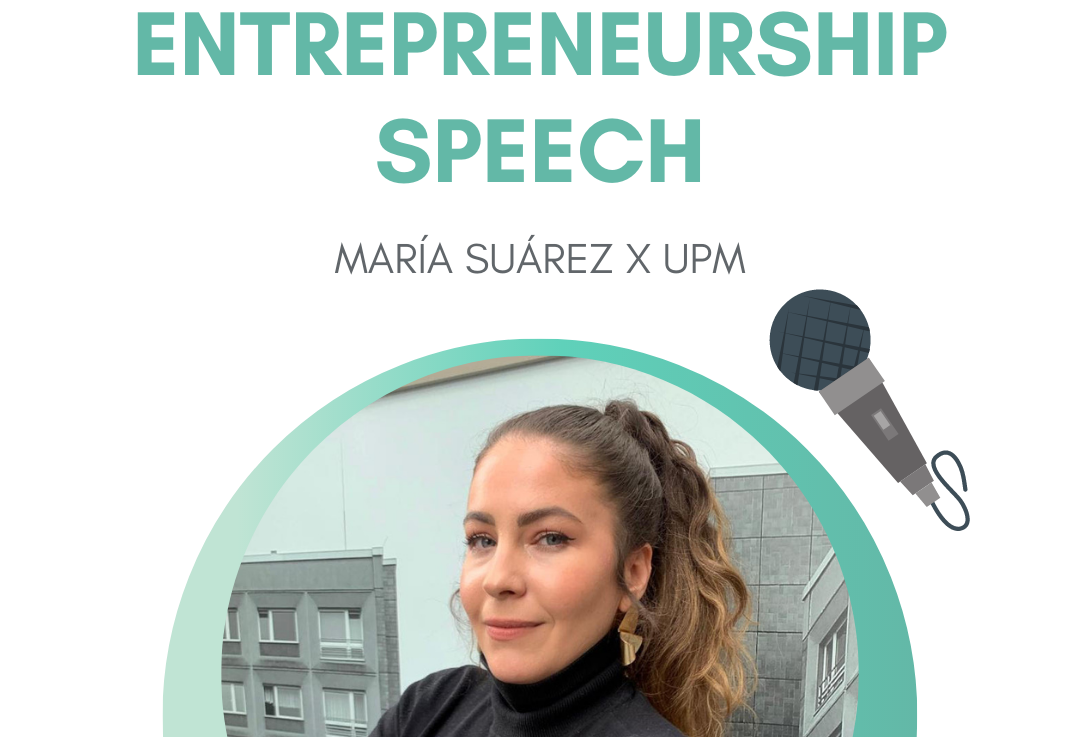 It was an honor for LEAP to be invited by María's Alma Mater to speak at their award ceremony for new startup ideas. The Universidad Politécnica de Madrid and their incubator "ActúaUPM" are changing the game in Spain to support and promote early-stage startups.

Here are some tips that María shared with the +300 talented founders of this cohort:

1. Get outsmarted: You should never be the smartest person in the room, and no founder can be an expert at everything. Make sure to hire experts that know more that you in the areas of your business.
2. Track your progress: In your startup journey you will have plenty of accomplishments, failures, strategic shifts, changes, etc. Make sure you track everything! You can use a project management tool to follow your KPIs and look back at what has / hasn't been done.
3. Be resourceful: Startups receive lots of rejections and many of us will probably never get used to it. Make sure that you have a plan B to survive situations like a funding rejection.
4. Have a purpose: Most investors ask what your reason or personal ties to the problem are for you to be building this company. Make sure you are doing something meaningful or that you enjoy, because it might take you years to achieve your goals. You don't want get bored quickly, and if you're passionate about your idea you will sooner or later find a way to monetize it.
5. The most important part of a company is the human factor: you need to put together a strong team and truly treat them right. Make sure to build great communication from the get-go, set boundaries, provide a safe space for feedback and brainstorming and learn to lead with emotional intelligence. This will not only help you have a great team dynamic, but your colleagues will spread the word about how awesome your company is, which will result in exciting opportunities.
You can watch the video in the link below:
https://www.youtube.com/watch?v=TbkdKV4MXYk


Get started
Let us introduce our school
Created with