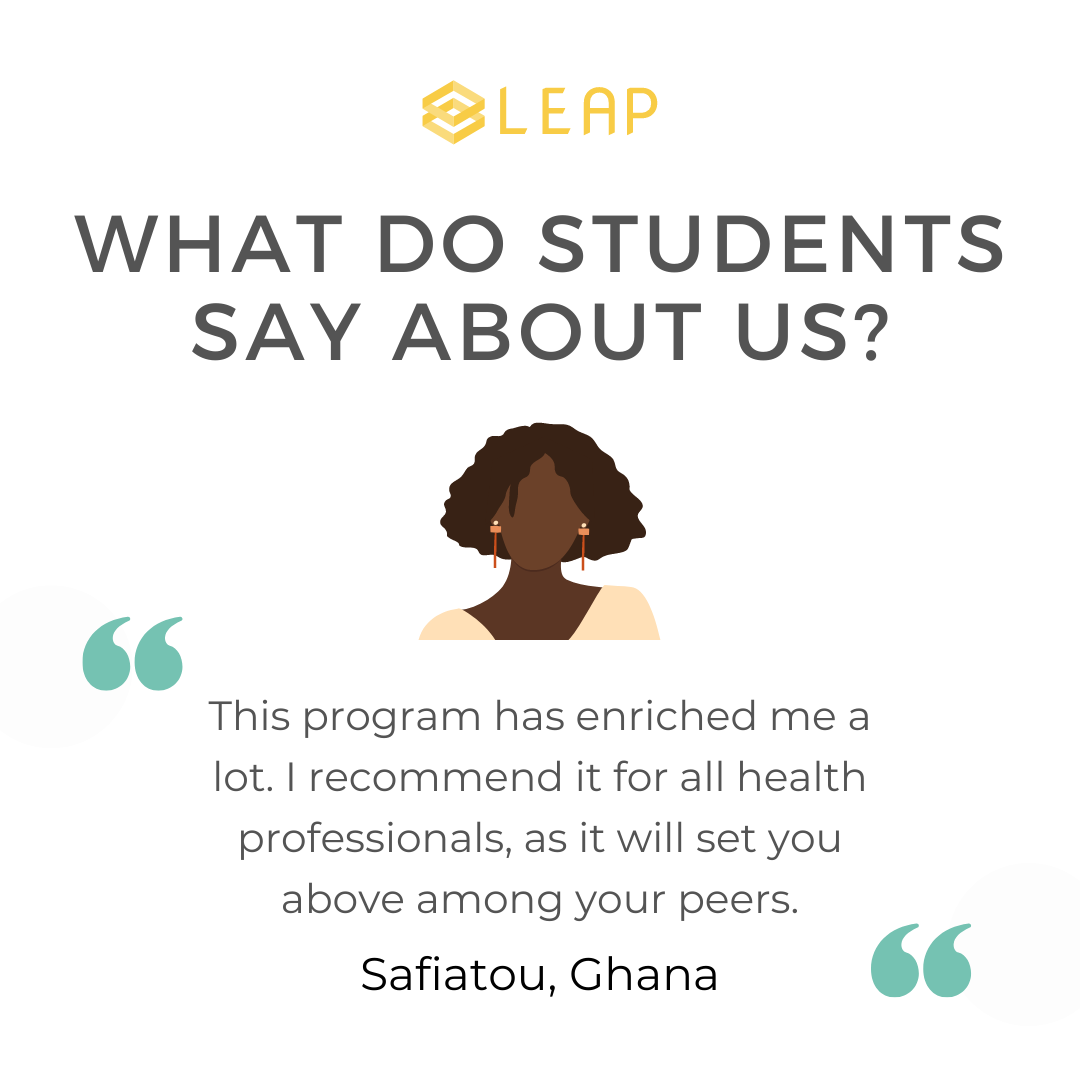 We are so happy to see healthcare professionals like Safiatou enjoy and take advantage of our online healthcare certificates!


Our health courses and certificates for Africa can take you to the next level in career fields such as
Community Health,
Healthcare Management,
Nutrition,
Modern Medicine,
Physical Rehabilitation, and more.

If you are looking into advancing your healthcare career in Africa, start one from scratch, adding knowledge to your current studies, receive a promotion in your health job, etc. LEAP is the next step towards your goal.
We look forward to watching you become our student see you thrive in your healthcare career!
Get started
Let us introduce our school
Created with