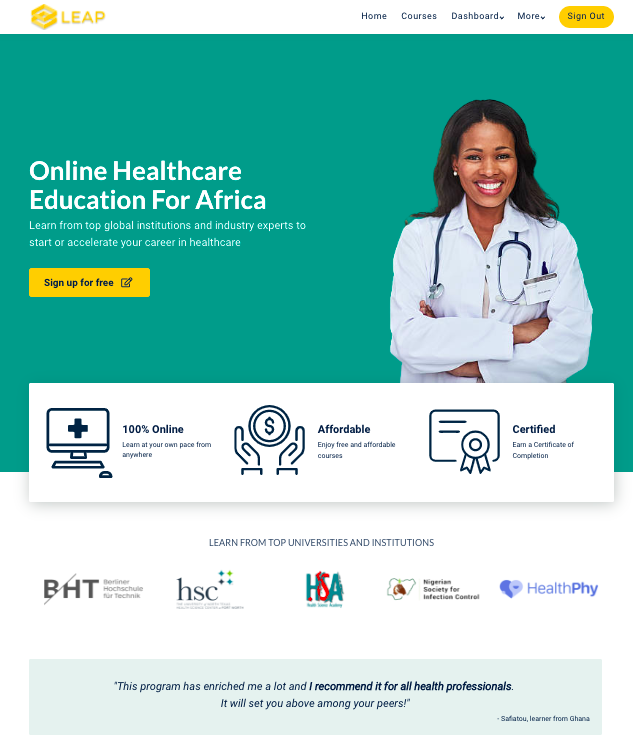 Exciting changes often come in the form of a haircut, new clothes... in our case it is a new interface!
You have been an integral part of this, as we have been requesting feedback from our users and it led us to some great changes.
Our team has been working nonstop on this fresh new website look so that our design could be highly user-friendly and even easier to navigate so that you can explore our site and courses seamlessly.
Here is a little reminder about what we do: LEAP is an online learning platform for healthcare education that offers affordable and flexible online courses in Africa. Our online health courses are all from top international institutions and you can obtain a healthcare certificate in just a few weeks by studying fully online.
Who are our courses for? Everyone interested or working in healthcare: individuals, hospitals, governments, associations, etc.

Make sure to browse through our site to learn more about our online health courses and let us know what your favorite changes on the site are!
Get started
Let us introduce our school
Created with