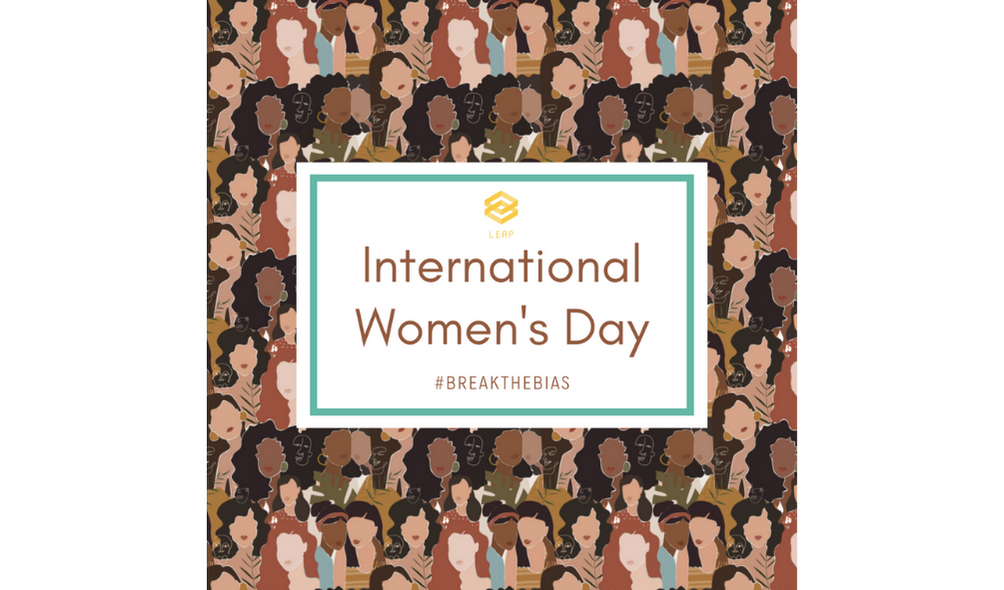 Did you know that three-quarters of women around the world experience some form of bias at work?
With women – especially women from minority backgrounds – being hit hardest by the pandemic, this year's International Women's Day has never been more important to ensuring more equal representation in public decision-making positions and bodies.
Our world and company leaders play an integral role in paving the road toward change, but it's also up to each and every one of us to get involved.
To get started, here are some examples that we can all use to celebrate International Women's Day and do our part to advocate for gender equality every day:


- Involve those around you in the conversation and celebration
- Advocate for gender equality in your workplace
- Attend online panels and keep educating yourself
- Support women-owned businesses
- Donate to charities to help women groups
- Acknowledge the awesome women in your life

Here is another quick fact for you: LEAP was founded by women and is ran by a team of 80% women experts on fields like Healthcare, Education and Technology. We created our online learning platform to provide an affordable and flexible healthcare education to Africa.

If you live in Ghana, Kenya, Nigeria, South Africa or anywhere else in the continent, make sure to take advantage of our free and low-cost health courses to boost your healthcare career today.
Get started
Let us introduce our school
Created with