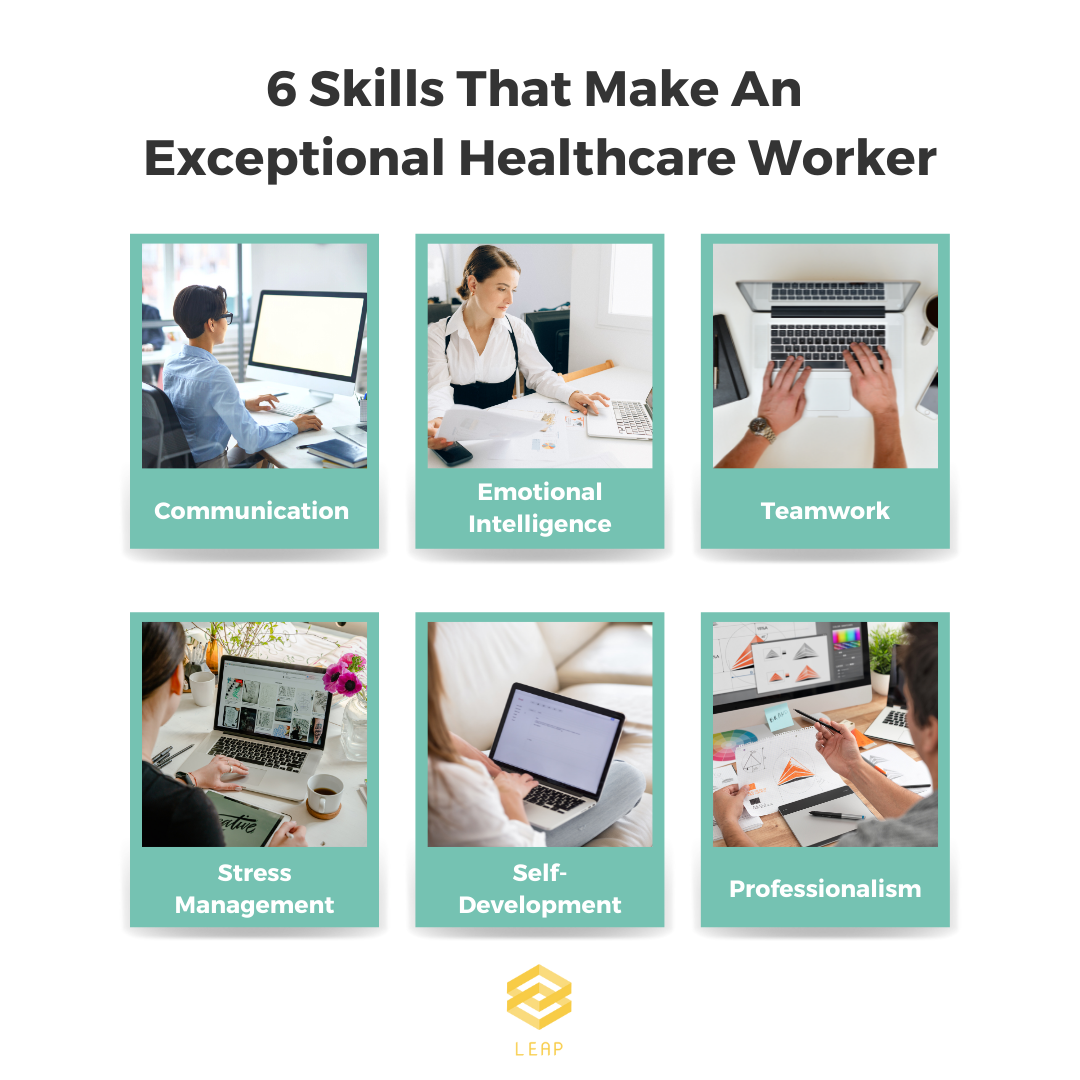 Today have brought you 6 skills that make an exceptional healthcare worker. These are all achievable competencies that will help you take your career to the next level:


1. The core of many workplaces is communication, but for health care workers it's even more important. Healthcare workers need to speak with patients and their families in addition to routinely communicating with coworkers.


2. Working on improving emotional intelligence can have a positive impact on patients, care teams and individual healthcare workers. A study published by the MCP-Hahnemann School of Medicine, Allegheny University of the Health Sciences, found that by improving personal awareness, clinicians can improve quality of care and have a higher satisfaction with work, relationships and themselves.


3. An important trait in health care workers is a team player attitude. Many health care fields are like team sports, with many people working toward patient care. It's vital that you know how to collaborate with these peers in the best interest of the patient. A study in the Journal of the American College of Surgeons found that higher team functioning is associated with better patient outcomes.


4. In health care, literally, lives could be at stake. That's a lot of pressure to have to handle. Health care workers are at high risk of burnout if they do not have proper stress-management techniques. It's important for health care workers to have good stress management practices and to know how to take space from their demanding careers.


5. Workers who are aware of their strengths and weaknesses and take initiative to improve their skills and knowledge. Because they continually work towards improvement, through goal-setting or investments in professional development such as education, these individuals are capable to take on leadership roles and experience professional success.


6. When a patient enters a healthcare office, there are several factors that contribute to their ability to trust staff and follow any treatment plan prescribed. Starting with the very first interaction they have when they check in, it's important that healthcare workers convey a professional demeanor. If they seem distracted, frustrated, unconfident or have a physically unprofessional appearance, it can contribute to a poor patient experience.

Which skills have you mastered so far?
Get started
Let us introduce our school
Created with