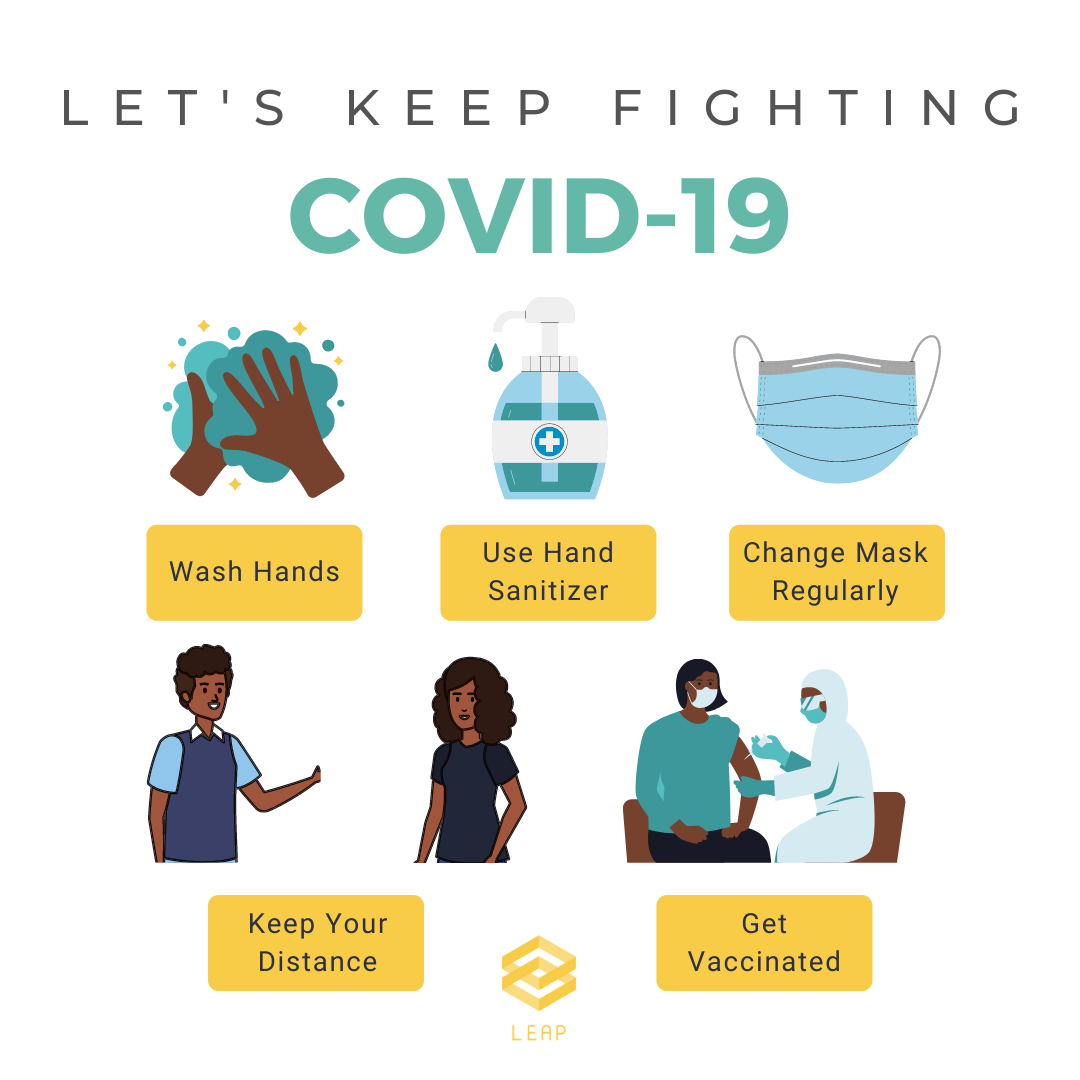 Studies show that exposure to the Covid-19 virus rose sharply following the emergence of the Beta and the Delta variants. In fact, it jumped from 8.5 million to 800 million in a 14 month time span.

This new analysis suggests that more than two-thirds of all Africans have been exposed to the COVID-19 virus.

Africa has had milder Covid symptoms, thanks to the low population with high risk factors, such as diabetes, etc, while Africa's youthful population acts as another barrier. Meanwhile, the WHO is working with partners to ramp up vaccination efforts.

As you can tell by this information, the pandemic is far from over. In the picture above you can see ways to stay as safe as possible and avoid getting infected.

Also, if you work within the healthcare sector or are interested in learning more about Covid-19, we offer an online healthcare course about the topic. Make sure to browse through our course page and enroll to study the topic and help us spread awareness in Africa!
Get started
Let us introduce our school
Created with