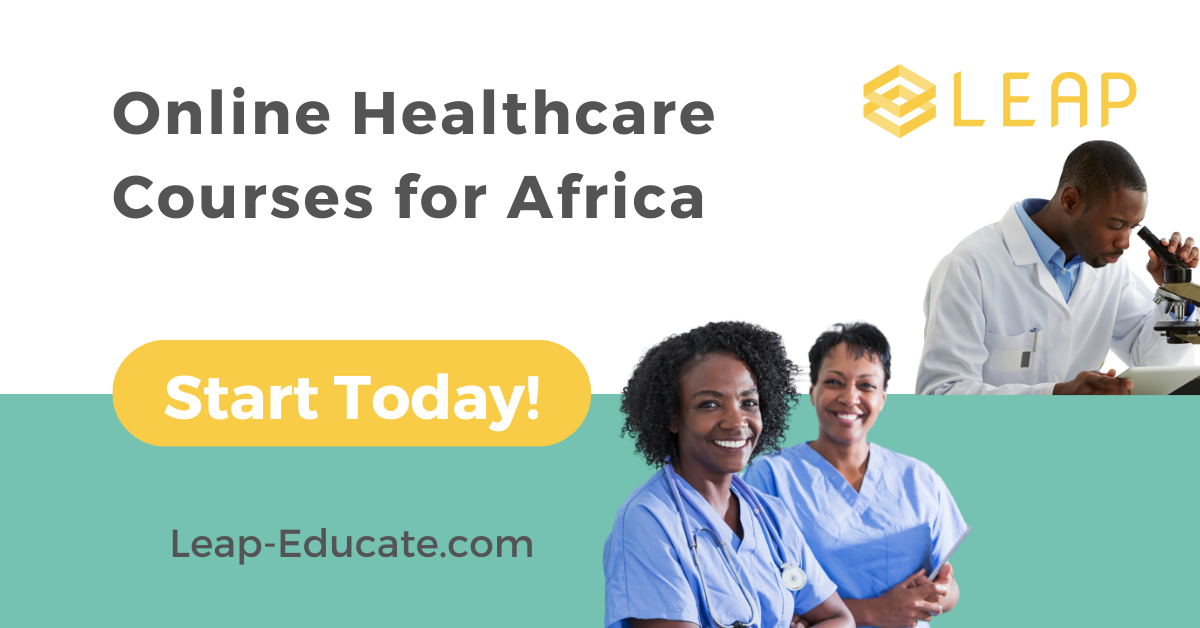 Would you like to advance your healthcare career by simply studying online for a few weeks? Do you live anywhere in Africa? If your response was yes, this post is for YOU!
Our healthcare online courses and certificates are flexible, affordable, and accessible. If you live in Ghana, Kenya, Nigeria, South Africa or anywhere else in the continent, you can now take advantage of our free and low-cost health courses to boost your healthcare career and take a step towards new health job opportunities.

Here are the best healthcare courses and certificates in Africa on that you can take on our site:

- Community Health Program Evaluation
- The Making of a Manager: Health Management & Policy
- Nutrition and Sanitation
- Nutrition for Health & Chronic Disease
- Modern Drug Discovery & Development
- Introduction to Covid-19 Vaccination Training
- Digital Health Applied to Physical Rehabilitation

We are looking forward to seeing you join our student base and watch you thrive in your healthcare career!
Get started
Let us introduce our school
Created with