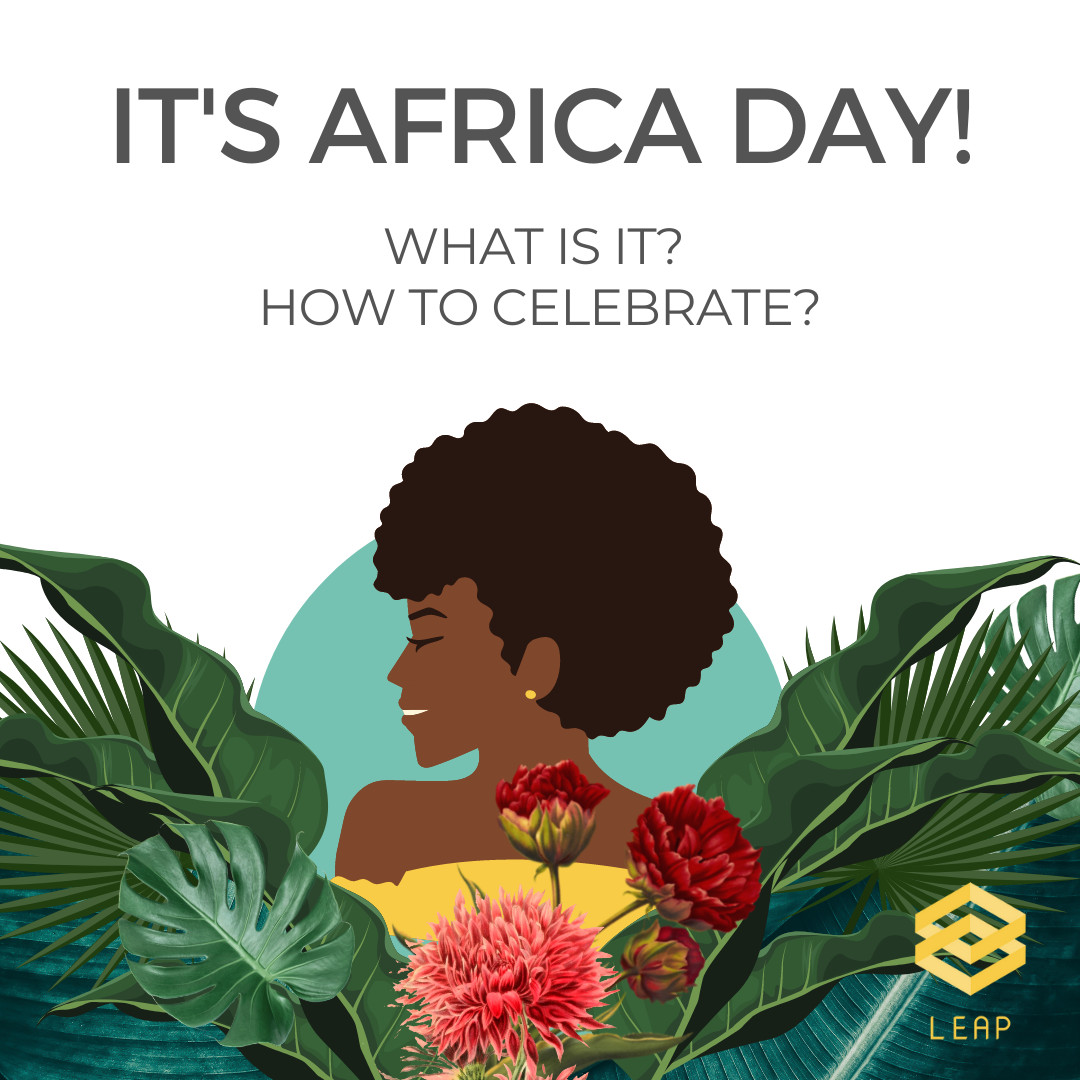 As you may know, African Unity Day, also known as Africa day is celebrated annually on May 25th. This day is intended to celebrate and acknowledge the successes of the Organisation of African Unity (now the AU) from its creation in the fight against colonialism and apartheid, as well as the progress that Africa has made while reflecting upon the common challenges that the continent faces in a global environment.
Africa Day is also a wonderful opportunity to celebrate the continent and its rich culture and diversity. Here are some fun and productive ideas to spend the day:
- Explore African museums, galleries, and cultural sites. You can do this in person or virtually to enjoy the wonderful art, identity, music and fashion of the beautiful and diverse cultures of the continent.


- Submerge yourself in the powerful world of African literature. If you haven't yet, you can start with iconic novels such as Kintu, Things Fall Apart, Half of a Yellow Sun, etc.


- Treat yourself to the varied African cuisines by getting a few cookbooks from different regions, invite your friends over and enjoy a flavorful evening.


- Learn more about the continent's history as a whole and per country by watching movies and documentaries or listening to podcasts and audiobooks about African music, geography, agriculture, historical figures, diaspora, and much more!


- If you work within the healthcare sector, you can also get involved by raising awareness in your community regarding health issues or help organizations like ours to close the healthcare education gap.
Let us know what you will be doing to celebrate Africa Day!
Get started
Let us introduce our school
Created with