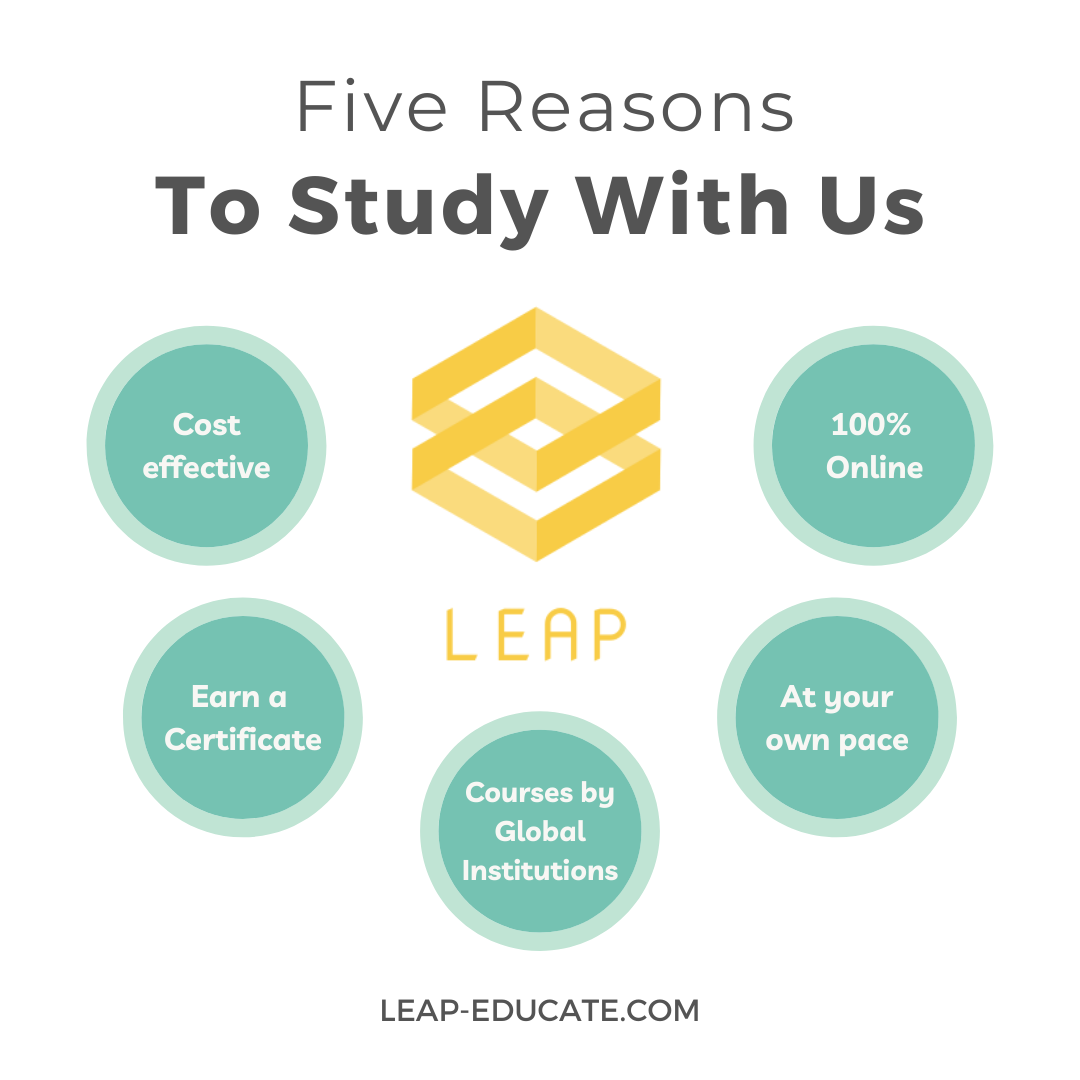 Today we bring you the top 5 reasons why studying healthcare online can be beneficial to your career... and why LEAP is the right choice for you!


Studying a course in healthcare is an excellent way to enter gain new knowledge and skills and enter careers that are both rewarding and dynamic. If you're considering a career in healthcare in Africa or would like to advance in your current role, you may be wondering what the benefit is of studying online. Well, these are our top 5 reasons:


1. With LEAP, students have many options at different price points that are always affordable!


2. You will receive a certificate upon completion, provided by the institution that offers the course you chose.


3. We only work with leading educational institutions that provide relevant and excellent healthcare content for your region.


4. You can study whenever you can. Whether you can dedicate 1 or 5 hours a day, that is totally up to you!


5. Our healthcare courses are 100% online, which means you can study from wherever you are: at home, at the office, while commuting, etc.


Make sure to visit our course information and choose the course that fits best to your career. We are looking forward to taking your knowledge to the next level. Happy learning!
Get started
Let us introduce our school
Created with